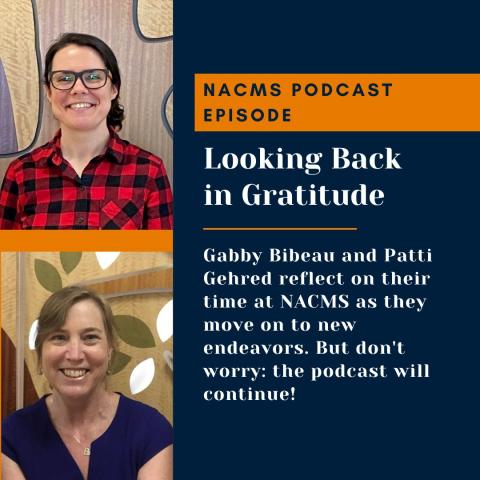 In this episode, Patti and Gabby interview each other about their time at NACMS as they prepare to transition to new endeavors: retirement for Patti and PhD work for Gabby. Tune in to hear them share about highlights from their NACMS career, which Founder inspires them the most, and their future plans.
Don't worry: Sharing Our Marianist Stories will continue! Stay tuned for more episodes in upcoming months!
Be sure to listen and subscribe wherever you get your podcasts.
Recorded on 14 February 2023. Published on 9 June 2023. Hosted by Patti Gehred and Gabby Bibeau from the North American Center for Marianist Studies (NACMS). Editing by Gabby Bibeau. Music: "Travel Light" by Jason Shaw (used with permission via Creative Commons License; see more of his work at http://audionautix.com/).