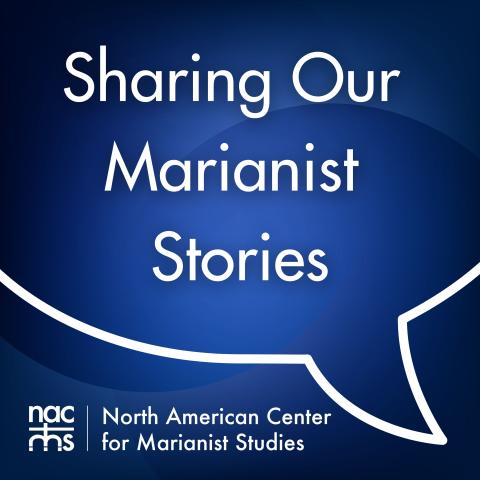 Father Norbert Burns, S.M. is a 95 year old Marianist priest who just celebrated his 75th anniversary of first vows. Father Norb is well known for his teaching and work on the vocation of marriage. He is especially well known for teaching classes on Christian Marriage for several decades at the University of Dayton. His last class that he taught, in 2007, had 125 students in just one class. In this podcast, Fr. Norb talks about his life, reflects on his vocation, and talks about the greatest gift of his life: relationships.
Available on nearly all podcasting apps, our YouTube Channel, and through the embedded podcast player below.
Recorded on 17 August 2018. Published on 8 November 2018. Hosted by Patti Gehred and Gabby Bibeau, FMI from the North American Center for Marianist Studies (NACMS). Editing by Gabby Bibeau, FMI. Music: "Travel Light" by Jason Shaw (used with permission via Creative Commons License; see more of his work at http://audionautix.com/).