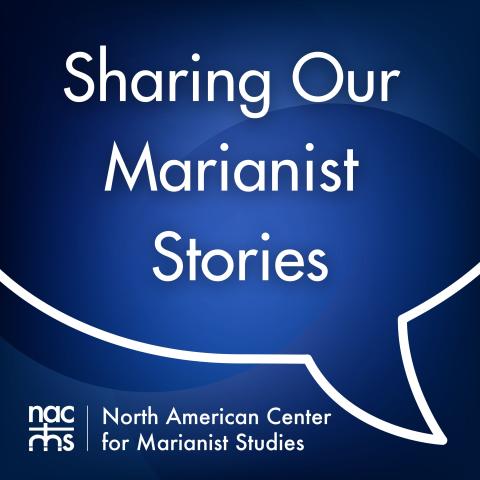 Lay Marianists Mike and Beth Schulz share their story about graduating from the University of Dayton and founding the Nassau Lay Marianist Community on the urban East side of Dayton. The Nassau Community was inspired by the Marianist charism and the Catholic Worker Movement as a living community that would build relationships with the urban poor. This community would eventually start Mission of Mary Cooperative, which is a non-profit urban farm in East Dayton that also provides fresh food to low-income families. According to Mike and Beth, this entire project drew its inspiration from Mary's "Yes." 
Available on nearly all podcasting apps, our YouTube Channel, and through the embedded podcast player below.
For more information about Mission of Mary Cooperative go to http://www.missionofmary.org/
Published on 27 September 2017. Hosted by Patti Gehred and Gabby Bibeau, FMI from the North American Center for Marianist Studies (NACMS). Editing by Gabby Bibeau, FMI. Music: "Travel Light" by Jason Shaw (used with permission via Creative Commons License; see more of his work at http://audionautix.com/). Special thanks to Juliet Fromholt from WYSO Public Radio of Dayton, OH.