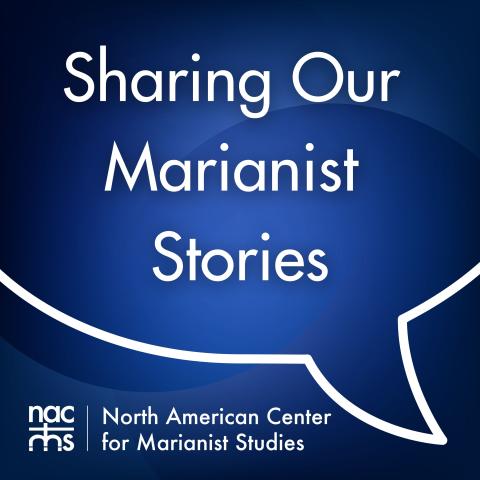 Lay Marianists Carol Ramey and Ann Hirt originally met as undergraduate students at the University of Dayton in the 1960s, where they both became involved in the UD Sodality. After graduating, both of them joined the Marianist Visitation State Community, where they have been members for over 50 years. In this podcast, they reflect on how their friendship, their Marianist commitment, and relationship with Mary has sustained them for the past 50 years. Carol Ramey was also the previous director of NACMS, where she served the Marianist Family for many years before her retirement in 2016.
Available on nearly all podcasting apps, our YouTube Channel, and through the embedded podcast player below.
Recorded on 14 July 2017. Published on 9 September 2020. Hosted by Patti Gehred and Gabby Bibeau, FMI from the North American Center for Marianist Studies (NACMS). Editing by Gabby Bibeau, FMI. Music: "Travel Light" by Jason Shaw (used with permission via Creative Commons License; see more of his work at http://audionautix.com/).