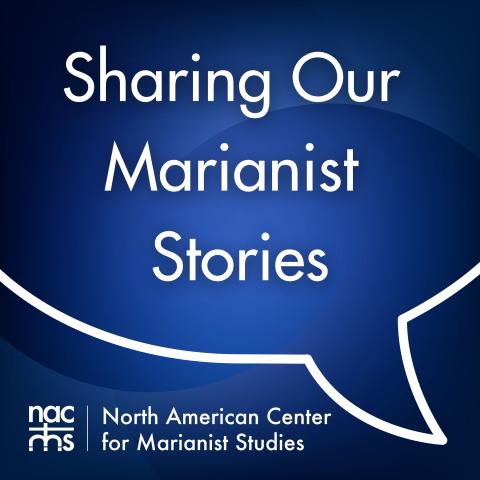 On September 3rd, 2000, Father Chaminade was Beatified along with five other holy people during a Mass in St. Peter's Square. Pope St. John Paul II was the presider, and he noted that Blessed Chaminade was an "apostle of the laity." In this podcast, we interviewed six different people who were at the Beatification and the events surrounding it. Each of them provides their own perspective on that experience, as well as the legacy of Chaminade officially being named "Blessed."
Available on nearly all podcasting apps, our YouTube Channel, and through the embedded podcast player below.
Recorded on 1 September 2020. Published on 7 October 2020. Hosted by Patti Gehred and Gabby Bibeau, FMI from the North American Center for Marianist Studies (NACMS). Interviewees include: Bro. Tom Giardino, SM; Bro. Tim Phillips, SM; Erin Fucci; Anthony Fucci; Steve Mueller; Fr. Peter Heiskell, SM. Music: "Travel Light" by Jason Shaw (used with permission via Creative Commons License; see more of his work at http://audionautix.com/).